Archive for the 'save-the-date' Category
March 11, 2010
One of our Brides recently purchased postage from Zazzle.com.  She is doing a vintage Hollywood feel for her wedding and decided to find stamps to enhance her invitations.  She found some really cool RSVP stamps for her RSVP postcards as well as for the outer envelope.
If you have a tight paper budget, it's probably best to stick with the options at the local post office.  After shipping, Zazzle stamps are usually double what they cost at the Post Office. However,  Zazzle has TONS of fun options, and you can design your own.  They offer them in all different postage amounts as well.  They also have cute baby shower and birthday party stamps!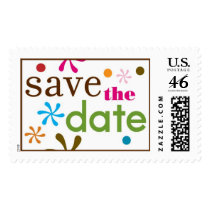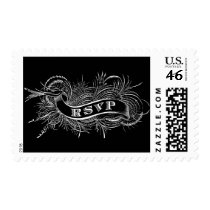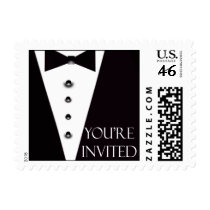 October 23, 2008
This is my first original post on the new website!  How exciting!  Make sure you check out all of the links and information on the left. 
I will still be updating the Flossy Blog on a regular basis!  Don't miss the weekly Christmas gift ideas!  And now, for Save the Dates…
Photo Save the Dates enable you to use your engagement session photos in a fun, informative manner.  We can custom design them to reflect YOU and your wedding.  We will work together to create a design you adore!  Your Save the Dates don't have to be in your exact colors or wedding style.  You can do something totally off the wall!  Dog photos are really fun for Save the Dates!  It is also fun to set the mood and tone for your wedding by creating a suite of matching paper products.  I will post more Save the Date examples soon, so make sure you check back!
PROJECT PROFILE
Products: Save-The-Date
Inspiration: "…polka dots, art galleries, and fall leaves!"
Timeline: 2 weeks
Brand: Flossy Stylish Design