Archive for the 'perfectly girly' Category
June 7, 2010
Thanks to EME Photography for the beautiful photos!  Julie and JD were married at the Montelucia Resort in Paradise Valley.  Julie wanted everything to reflect a vintage Hollywood feeling.   It was coordinated by the amazing, hard-working Sandy Walker of In Awe Weddings.  We designed some fun signs, programs, folded menus, beautiful place cards which went in jeweled frames, a seating chart board and thank you signs.  Julie and JD also chose a black invitation pocket with flourishes that we carried throughout the entire suite of paper products and signs for the wedding.
March 11, 2010
One of our Brides recently purchased postage from Zazzle.com.  She is doing a vintage Hollywood feel for her wedding and decided to find stamps to enhance her invitations.  She found some really cool RSVP stamps for her RSVP postcards as well as for the outer envelope.
If you have a tight paper budget, it's probably best to stick with the options at the local post office.  After shipping, Zazzle stamps are usually double what they cost at the Post Office. However,  Zazzle has TONS of fun options, and you can design your own.  They offer them in all different postage amounts as well.  They also have cute baby shower and birthday party stamps!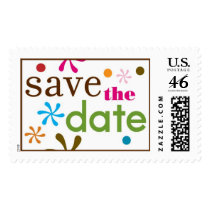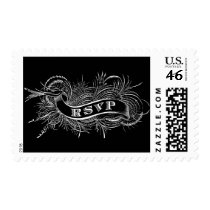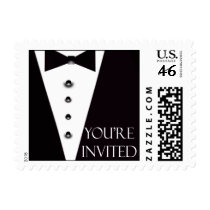 November 17, 2009
Last year, I had a really nice response to the blog posts of Christmas gift ideas, so here we go again! I will post new ideas for men, women, and kiddos as often as I can, so check in often.
I received an e-mail from Sephora about these fantastic fragrance "pens". These travel-sized rollerballs of Juicy Couture, Viva La Juicy, and Couture Couture are all great and very different. My favorite is Viva La Juicy! You can gift these as a set or break them up. It would also be fun to tie on the ribbon on top of someone's gift! Click here to go straight to the site.
October 17, 2009
I love Christmas! I love checking the mail every day to see the beautiful Christmas cards from friends and family. It is Fall (well hopefully after this weekend, the triple digit temps will go down here in AZ) and that means it is time to take family portraits. Whether you will have your photos taken by a pro or you will take them yourself, you will want a good one for your Holiday cards. I have clients that love sending cards before Thanksgiving, while some send them for New Year's. December is a crazy month, so I highly recommend an early start. I included a preview of a couple of my designs. We can create an elaborate layered card, a tri-fold card with multiple photos, mini photo albums, or a simple and cost-effective custom photo card.
A huge thanks to Emily of EME Photography for the photos for my Christmas card samples!
August 26, 2009
With so many friends and family welcoming new additions, I have been inspired to design a few more baby annoucements! Here is a sneak peak of the new baby line from Flossy called "Tumbleweed". Feel free to e-mail me at kelsey@flossystylishdesign.net for more info. Thanks to EME Photography for the oh so cute photos.