Archive for March, 2010
March 11, 2010
One of our Brides recently purchased postage from Zazzle.com.  She is doing a vintage Hollywood feel for her wedding and decided to find stamps to enhance her invitations.  She found some really cool RSVP stamps for her RSVP postcards as well as for the outer envelope.
If you have a tight paper budget, it's probably best to stick with the options at the local post office.  After shipping, Zazzle stamps are usually double what they cost at the Post Office. However,  Zazzle has TONS of fun options, and you can design your own.  They offer them in all different postage amounts as well.  They also have cute baby shower and birthday party stamps!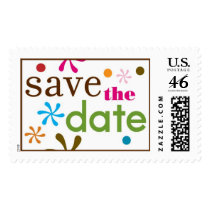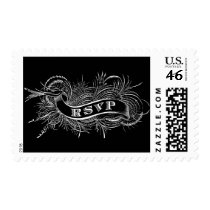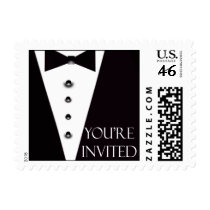 March 3, 2010
My childhood Best Friend married another good childhood friend, Matt, on October 10, 2009.  I was not only honored to be the matron of honor, but also to be the provider of their paper products.  We created some really amazing items for her.  It was a beautiful wedding, and the reception was held at the Kansas Cosmosphere.  It is an amazing venue!  We created booklet programs which were full of fun information about Kati & Matt.  They also wrote sweet notes about their bridal party.  They had a runner with a monogram we created, and  really elegant menus as well.   Thanks to Gaylon Bartel photography for the images.  They are amazing photographers!  They took photos of the awesome wedding invites, so I will have to try to get some of those!